We went with my working moms group to the La Habra Children's Musuem on Saturday. It was a fun place. Definitely for older kids (i.e., walking although 2 and under are free). They had an exhibit this month of Superheroes, Superjobs, so they had stuff for Firefighters, Policemen, Mailman, Governor, Teachers etc. Although Connor enjoyed the model train set instead. =) We did have a lot of fun!
At the Governor's Desk making an important call!!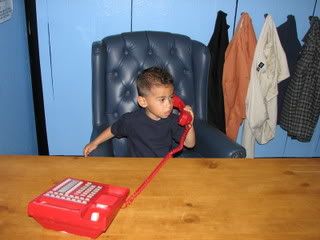 Enthralled with the model train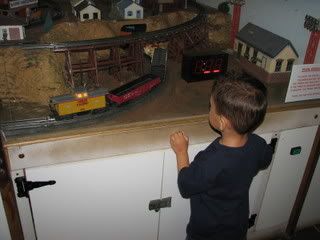 Do I have a future Mozart?? He WANTED to play the piano!!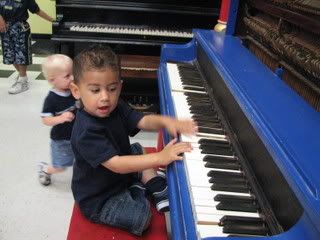 Riding the OCTA bus. He even "drove" it although I didn't get a picture of that.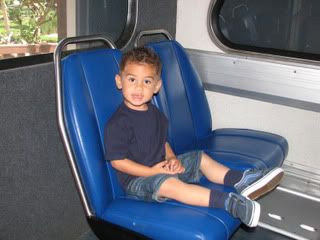 Connor and his friend Jasmine (another kid in the working moms group) shopping for groceries!